The Top 10 Spartan Travel Adventures of 2012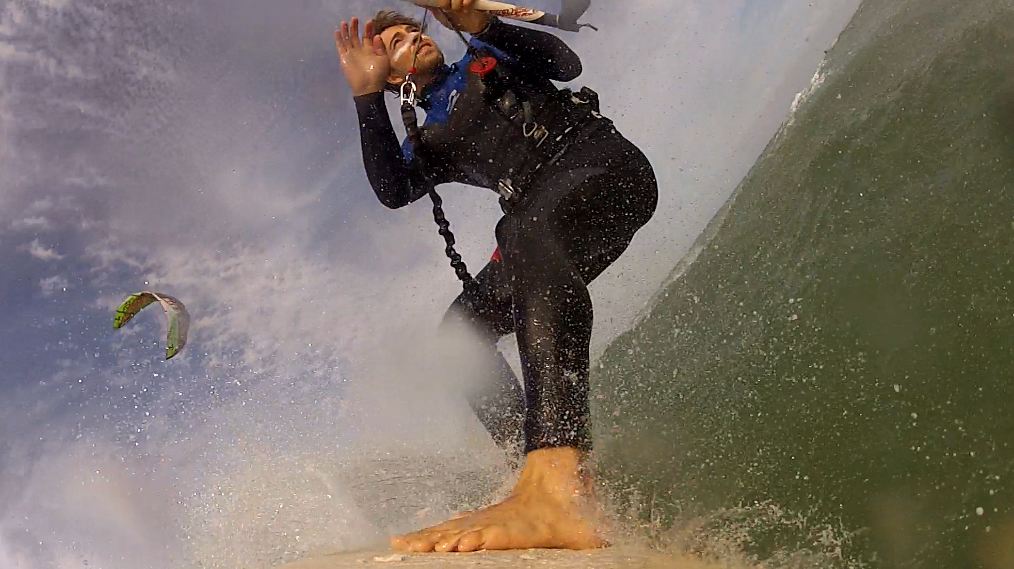 It's amazing what's possible when you free up your time and the need to be in a single location.
My wildest dreams couldn't have predicted the outcome of 2012. The original plan (launched in August 2011) was 15-18 months of travel, circling the globe while mixing in a bunch of adventure sports.
What actually happened was a frantic potpourri of world travel, randomly divergent adventures, and moderately successful online business shenanigans.
The adventure starts when everything goes wrong. -Yvon Chouinard
While the plan itself was fluid, the framework certainly wasn't: back in 2011 I deliberately opened up my time (and bank account) to make these adventures possible. It turned out that everything was easier and less expensive than I thought it would be, and I've repeatedly tried to convince my friends that they too–if they choose–can do something like this.
This list is intended to both emphasize that and provide some ideas about what's possible when you decide to check out, live frugally, and just plain go for it.
Many thanks to all the people who helped me along the way with travel advice, free tour-guiding, couches or beds to sleep on, or plain-old friendship.
Here are the top adventures I had this year, in chronological order.
#1 The Epic Hike out of Cochamo, Chile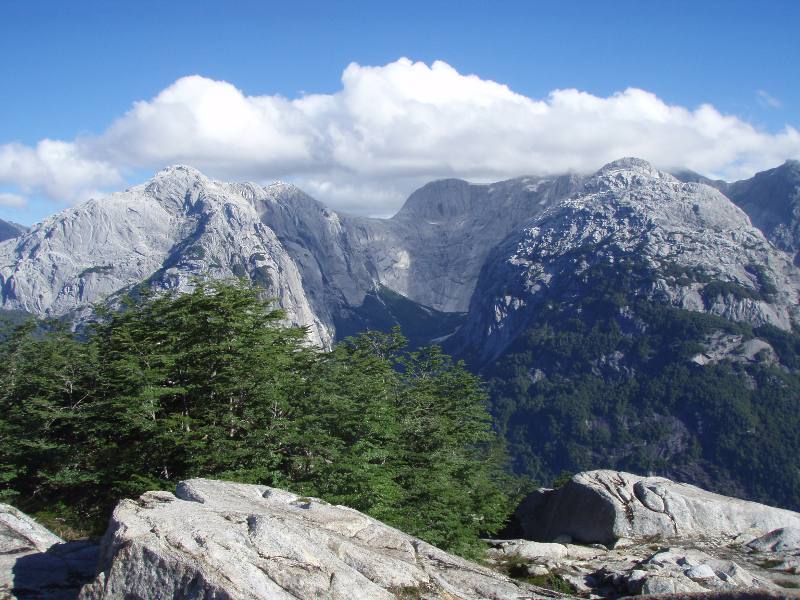 On New Year's Day I hiked out of Cochamo, called the 'Yosemite of South America' for the striking resemblance to the climbing mecca in California.
A few weeks earlier I'd emerged from the Northern Patagonia wilderness around Cerro Castillo and was headed North to Santiago in order to collect gear and circle into the eastern countries in South America. I'd thought about stopping at Doug Thompkins' nature reserve at Pumalín (the last part of my 180 Degrees South tribute), but because time was short I had to choose one place to go, and Cochamo was it.
Cochamo is wild and insanely scenic. There's very little in the way of development, which is great except that a lot of the terrain gets eaten up by bamboo and other shrubbery. This makes access difficult but also means very few people go there.
No matter. I got on one climbing wall with some generous Argentinians, hiked the 12 hour scramble up Arcoiris, and was nearly eaten alive by giant black flies called Tabanos. I also cooked all my food on a stove made from two cans of beer (more on that later) in the local town of Puerto Varas.
Unfortunately, I spent most of New Year's Day walking along the road trying to hitchhike. Turns out no busses run on the first day of the year. Doh!
#2 Surfing the Lost Coast of Chile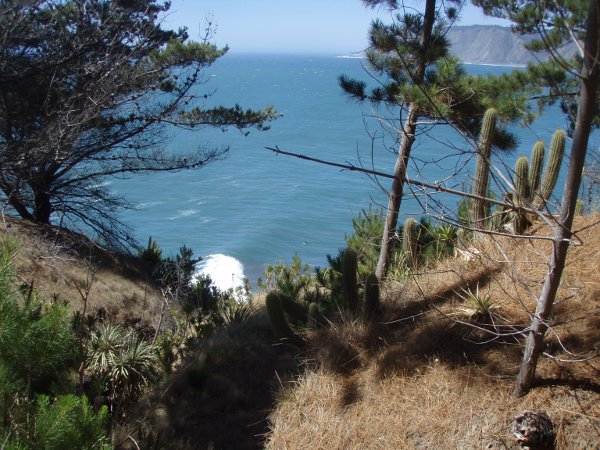 At some point in mid-January I decided that lack of car or bus service be damned, I was going to get into an extremely remote and allegedly 'best ever' surf break on the Chilean coast—even if I had to hike 10km with my surfboard and all camping gear.
Luckily some nice Chilenos picked me up and we made it intact down one of the steepest access roads I've ever seen. For the next week I camped out (sleeping in my board bag), surfed epic freezing waves, and cooked meals on a pop-can stove.
While the waves weren't perfect, it was amazing to be nearly alone in a place where the sun doesn't set until 10pm (it's pretty far south). Let's just say I had a lot of time to think about my life and how things were going.
A major highlight on this adventure was getting picked up on the way out by a guy who knows Yvon Chouinard (founder/owner of Patagonia). My ride was the owner of the only organic food store in Santiago, Chile, which Patagonia uses for catering any time they open a new store.
#3 The Surf/Work Haus at Steamer Lane Santa Cruz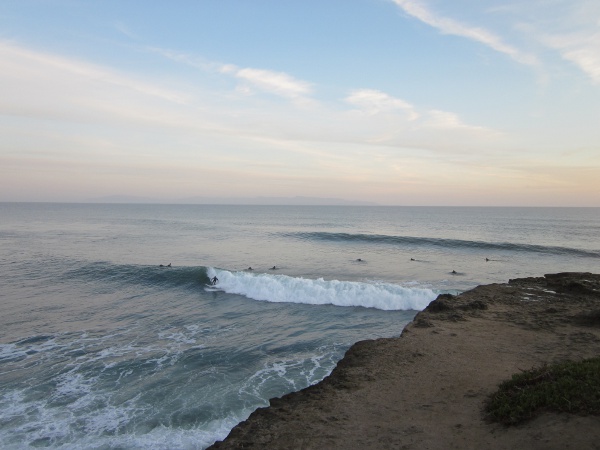 After traveling for 6 months in Central and South America I needed a break from Reggaeton, a good cup of coffee, and some time to start building income. Santa Cruz in February turns out to be perfect for all of these things.
Basically, there is nothing to do in Santa Cruz but surf, so when I wasn't doing that I had another 8-10 hours a day to shake the internet until I got some pennies to fall out of it. Most of the trajectory I'm now on was outlined in a room a few blocks from Steamer Lane (the well-known surf spot pictured here).
This experience taught me a lot, and it's the first time that inevitable entered my lexicon when referring to making enough money to keep traveling while doing what I love.
I also made some huge strides in my surfing technique and came up with a few theories about how to accelerate the aggravatingly long process of learning how to surf. More on that later.
#4 Sur(viving)fing the North Shore of Oahu, Hawaii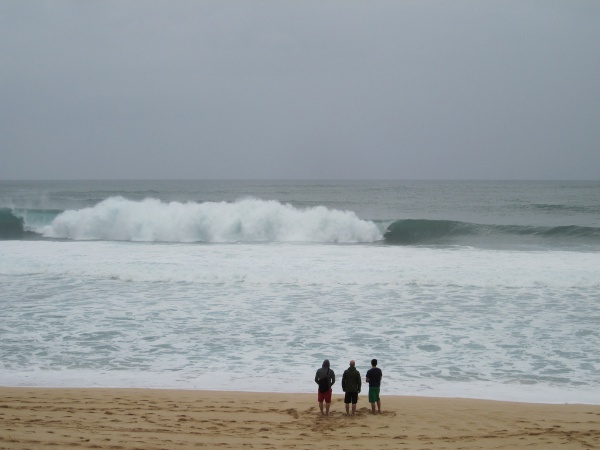 This was a dream many years in the making, and I've repeatedly punched myself for not visiting the North Shore sooner. Simply put, it's incredible. I'm not sure if it's the island-vibe, the natural beauty, or the fact that it's the world capital of surfing, but it's a powerful place to be.
I got to surf next to Pipeline (above) and had some of the best (and scariest) surf sessions of my life.
Another bonus of this trip was some very gracious friends who put me up next to the Food Lion, about 100 yards from the famous Waimea Bay. These friends also happen to be Navy Divers who get up at 5 in the morning to workout for 2 hours (every day) and generally make me feel like an out of shape sack of s***.
This had quite a positive effect on my motivation levels.
Overall, spending a month on the North Shore was one of the most profound things I did all year, and I'm considering moving there when (or if) I ever go home.
#5 Cycling through France on the Chemin de St. Jacques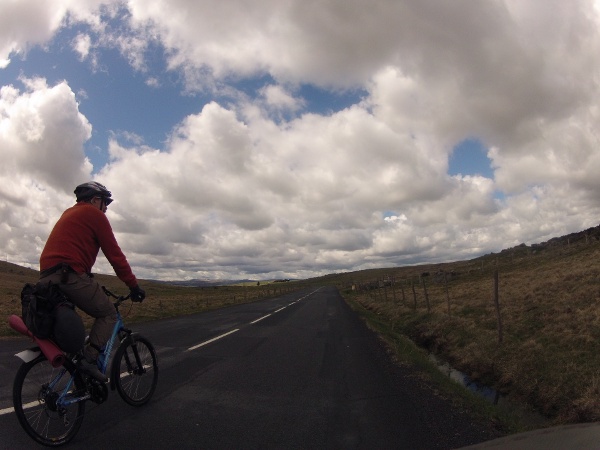 For 14 days three of us cycled through South-Eastern France on hybrid full-suspension touring bikes. The original mission was to ride part of the Chemin de St. Jacques, the network of pilgrim trails that spider out from Santiago de Compestella in Northwestern Spain.
These trails stretch as far east as Budapest and northern Scandinavia and have been walked for over a thousand years.
We set off from Le Puy-en-Velay, which is in SE France (roughly) and rode nearly 500km before quitting at the base of the Pyrenes on the France/Spain border.
This trip taught me a lot about endurance sports, cheese, bad weather, and French pastries. I ate more than I've ever eaten in my life and still lost weight.
From Facebook:
#6 Backpacking around Europe for 4 months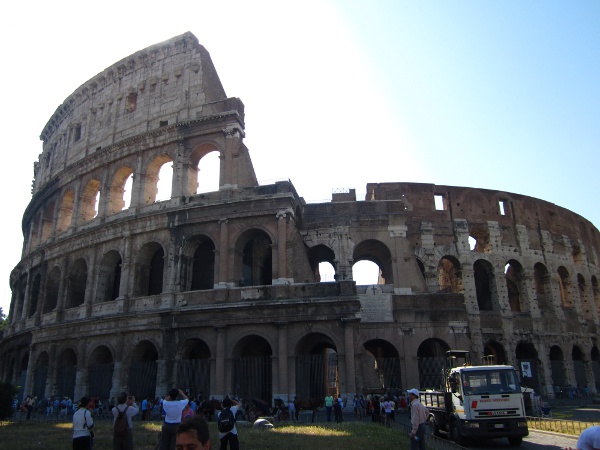 Another dream 10 years in the making, and it was everything I hoped it would be.
A few things I learned very quickly:
It's harder to do long trips in Europe than it used to be. See my post on Schengan rules.
Europe is more expensive than other places, but much less so than expected.
It cost me almost nothing (transport-wise) to crisscross the continent for 4 months.
I was a bit overwhelmed by the number of itinerary options, especially since you can fly just about anywhere in Europe for 25€ on RyanAir or EasyJet.
These discount airfare companies are probably the cheapest transportation option I've ever encountered. There were flights from Rome to Budapest for 5€ including all taxes and fees. Believe it or not I took 6 flights in 6 weeks for less than $200. Combine that with flying to Europe from San Francisco for $7.50 and airfare become a non-issue for my travel budget.
Dealing with RyanAir is a bit of a pain, but ultimately worth it.
It also blew my mind just how cheap some parts of Europe still are. I stayed in a hostel in Berlin for 6€ a night. Granted, it was a sh*thole, but I stayed right across the Charles bridge in Prague for the same price at a super fancy (and empty) hostel. Beer and vodka cost 1€ at the bar in Krakow. You can take a bus from Berlin all the way to Budapest for less than $50.
And so on.
A few secrets to traveling through Europe on the Cheap:
I made a lot of friends who live in Europe while traveling through Central and South America. Nothing cuts the cost of travel like a free couch. Lesson: make more friends.
Don't take the train in Western Europe if you can avoid it. Just looking at the TGV in France will cost you 90€. I love trains, but when you can fly 6 times the distance for 1/10th the price it just doesn't make sense. If you don't live in the EU, rail passes don't pan out either (except for maybe the Balkan express). Fly on discount airlines and take the cheap bus lines in Eastern Europe (Orangeways and StudentAgencyBus are two great examples, and there are more…).
There are cheap hostels (<10€ a night) almost everywhere except the major Western Europe tourist destinations like Paris and Barcelona. Stay with friends or Couchsurf if you can. Sometimes you get lucky: I found a campground with hostel beds 20min by train outside of Rome for super cheap. It was much nicer staying the countryside than the city anyway. (Tip: I used Hostelworld to find most places to stay. Just pay them $10 or whatever to waive future booking fees).
Couchsurfing.org is worth a try. I had a great time staying with folks for free in inhospitably expensive destinations, like Vienna. It's a lot of work to find people to stay with but it pays off. Both times I did this (also in Zagreb) I went out with my hosts and hung out with groups of locals. Great fun.
AirBnb is also worth checking out if you're trying to find an apartment (shared or private) on short notice. Often you can find good deals on nice rooms in shared apartments, especially if you're traveling as a pair (most rooms charge the same price for 2 people). Be warned that some locals are using AirBnb to try to charge for the same service that Couchsurfing provides (like a couch in the living room).
I couldn't possibly tell you what I enjoyed the most. I love Europe and want to go back for a much longer period of time.
For more lessons and travel advice, see 20 Things I learned from Traveling Around the World.
#7 Hiking around on the Island of Crete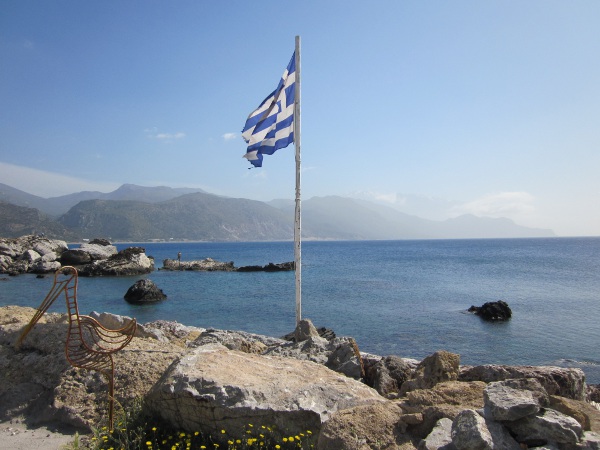 Something about Islands…
Seems to be a common theme in my life, but something about Crete blew me away. One part rugged beauty, one part epic history (the ruins of Knossos, birthplace of the Minotaur and built in 1900 BC!), and equal parts amazing food.
In fact, Crete has some of the best food I've ever eaten, and it was cheap. I'm still pondering this, but Crete has better produce than California at probably 1/3 of the price (or less). I'll never forget the grapefruit-sized ripe tomato I bought for 0.15€. The honey, the yogurt, the fruit, the gyros, and man, the best ice-cream of I've ever had (and the cheapest in Europe).
Ok, so maybe it was the food, but I'd recommend checking this island out if you get the chance.
#8 Renting an apartment in Budapest, Hungary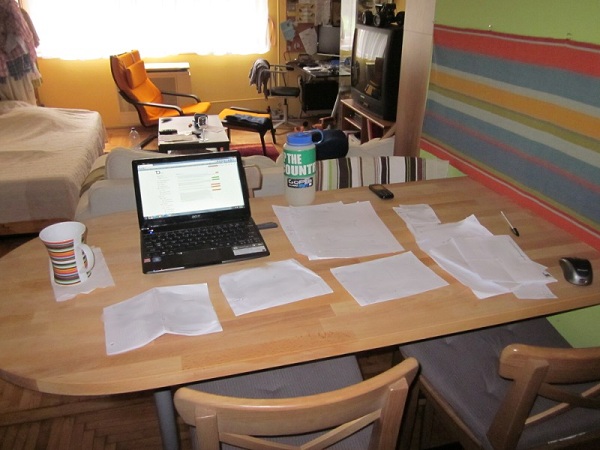 Budapest stopped me in my tracks. I hadn't planned to stay long, and initially was put off by the hustle and bustle, but ultimately I ended up staying for the better part of two months.
I mean, how can you argue with $200 a month for a shared apartment? Or awesome, sprawling bars (called ruin pubs) with 1€ half-liter beers and frequented by the best-looking locals you've seen in your life?
Truth be told, I needed a break from traveling, and Budapest fit the bill. I parked it, got an apartment, paid for a gym membership, and worked on my online projects for the month. I'm surprised I didn't get stuck there, honestly.
The best part about this experience was just living: buying groceries, going to the gym, figuring out how to get around, and so on.
#9 Riding Night-Trains across Eastern Europe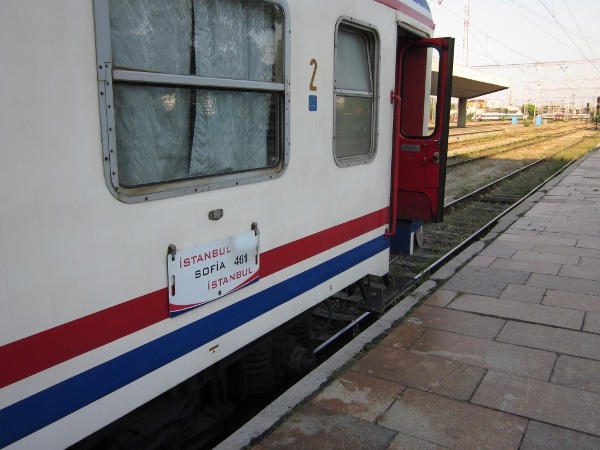 This is absolutely worth doing once in your life. It's cheap, exciting, and a great adventure.
Think of these trains as sort of hostels on wheels. You aren't going to be blown away by your berth, but you will be able to sleep (alcohol helps) there and you'll probably meet some cool people on the way. For example, on the way to Sofia, Bulgaria, I met some kids who were teaching English in Istanbul. Next thing I new I had a free place to stay and tour-guides for the 4 days I spent there.
Bonuses on this route (see my map of the train-ride from Budapest to Istanbul) include arriving in Belgrade (of all places) at dawn, seeing a Canadian kid with no passport get thrown off the train in the middle of nowhere in Serbia, arguing with the conductor for hours in some Slavic language until you have to pay him for the trip a second time anyway, and seeing Istanbul at daybreak.
Overall, one of the most interesting experiences of my entire year.
#10 Surfing and Digital-Nomading in Bali and Lombok, Indonesia.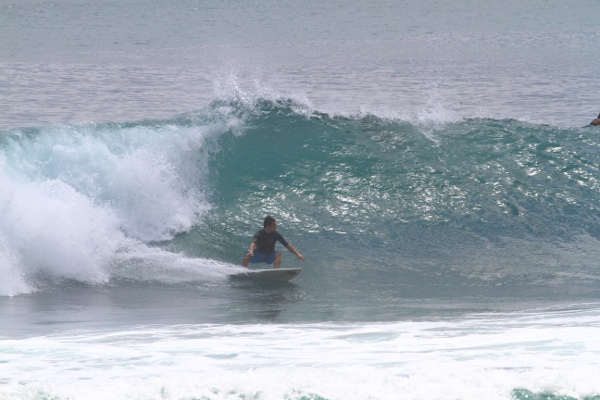 Bali was another major dream destination. Unfortunately, I was a bit tired of traveling by the time I reached Bali. In my general rulebook to traveling, enthusiasm starts to wane after 3-4 months, and there's a hard stop at 6 months. I got to Bali after 4 months of continuous movement.
Bali is not a good place to arrive at when you're tired of traveling. Kuta, the main city on Bali is about as fun to visit as a combat zone (in my opinion).
But I eventually found a spot to relax and I learned a lot, like there's a much less romantic side to geo-arbitrage, how to surf going left over sharp reefs and survive, and just how perfect the waves really are in Indonesia.
I'm planning to head back next year with a little more focused effort at surfing through Sumbawa and the Mentawais.
BONUS: #11 Learning to Kitesurf in La Ventana, Baja Mexico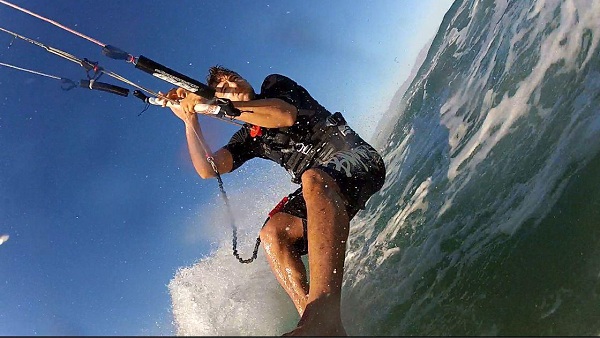 All jokes about kiteboarders being the 'rollerbladers of the ocean' aside (this actually appeared in an Australian surf mag), I've had a theory for a long time that if I could be towed at high-speed on a surfboard I'd iron out a lot of surfing technique in a matter of minutes.
Turns out I was right. Learning to kitesurf—being towed on a surfboard behind a big sail—may have done as much for my surfing in 2 weeks as the last 2 years.
Perhaps it isn't quite that dramatic, but one thing I was right about: you can practice bottom turns while kitesurfing until you can no longer stand. I've tested out my improvements in technique with trips to the Pacific side of Baja and I can now vouch that this sport is not only ridiculously fun but it will make you a better surfer.
I'm still in La Ventana because I've still got a lot to learn.
To be continued in 2013…