Strike Mission: From Budapest to Istanbul in 4 Days
This has happened before: I have a deadline to be somewhere, I'm nowhere near it, and I'm out of time.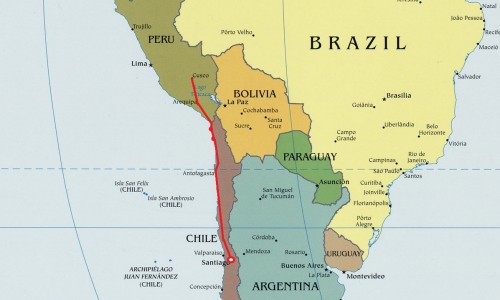 Back in late November I was in Southern Peru and needed to get to Santiago, Chile in under a week (just look at the map – it's FAR). I waited until the last possible minute and then blew through Arequipa, the international border, and all the surf towns of Northern Chile, making it to Santiago via nonstop 24-hour busride (with a day to spare). I even managed to get a few days of surfing in along the way.
Worth the insanity? Absolutely. From Santiago I flew to Easter Island with my dad, which was one of the highlights of the last year. I also managed to find myself in a fist-fight with two wild dogs in Arica (scariest experience of my trip) and got barreled (#surfing) out in front of my hostel in Iquique. Wild stuff.
Although I generally hate skipping through new places like this, going long-distance overland makes for epic times.
Case in point: I have just a few days to get from Budapest (where I've been hiding out for a month) to Istanbul (where I have another major flight on Aug 1).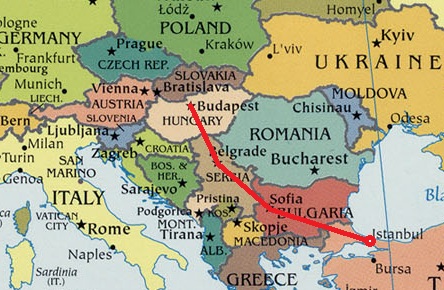 It's actually not that far as the crow flies, but I'd really like to have at least 5 minutes to check out both Belgrade (Serbia) and Sofia (Bulgaria).
God knows what will happen on the night train from Budapest to Serbia, the border-crossing with my potentially suspect Schengan Visa (more on that later), and the voyage into Turkey (since as far as I can tell a major section of the train tracks are out for servicing).
Will I make it? Of course! I could always just jump on a flight, but that would be… cheating.
Will I have to come back and devote a lot more time to this part of the world? Without a doubt.
Wish me luck.